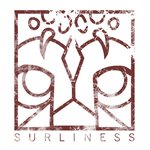 Surliness
Welcome, lovely people!
At Surliness, we offer high quality original products for passionate people. Activism, education, and compassion for all living beings are at the core of our beliefs, and our designs mirror those values. Here at Surliness, there are two ways to shop. We offer our original designs on clothing, decor, and a wide variety of other new products at our society6 shop. We also create handmade clothing collages, bags, and other items with repurposed fabric, available on our etsy shop (coming soon!)
Surliness was started in order to create interesting, exciting designs and unique clothing options for compassionate shoppers.
Read more