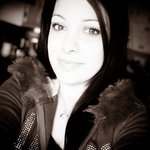 Susan Bordelon Fine Art
I am a self-taught photographic artist. I see the beauty in the smallest things and capture that beauty in a photograph. Being from Louisiana, my southern nature will surely shine through my work. I love the landscapes that surround me, including the bayous and large oaks, along with the abundant rustic objects left from days gone by. My parents raised me to always look at the beauty in everything, and to appreciate everything. That appreciation has led me to take even the smallest object or action, and treasure it forever in a photograph. If I have reached one person, then I have succeeded. All work in this gallery is the original work of Susan Bordelon, copyrighted to Susan Bordelon and, as such, is protected by US and International copyright laws,even after purchase of original. Also visit my gallery at http://fineartamerica.com/profiles/1-susan-bordelon.html Susan Bordelon Fine Art joined Society6 on February 14, 2013
More
I am a self-taught photographic artist. I see the beauty in the smallest things and capture that beauty in a photograph.
Being from Louisiana, my southern nature will surely shine through my work. I love the landscapes that surround me, including the bayous and large oaks, along with the abundant rustic objects left from days gone by. My parents raised me to always look at the beauty in everything, and to appreciate everything. That appreciation has led me to take even the smallest object or action, and treasure it forever in a photograph.
If I have reached one person, then I have succeeded.
All work in this gallery is the original work of Susan Bordelon, copyrighted to Susan Bordelon and, as such, is protected by US and International copyright laws,even after purchase of original.
Also visit my gallery at http://fineartamerica.com/profiles/1-susan-bordelon.html
Susan Bordelon Fine Art joined Society6 on February 14, 2013.
Wall-art by Susan Bordelon Fine Art
32 results
Filter