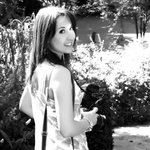 Susieboo
Hi, I'm Susan, and I love photography! I'm a self taught photographer who became much more interested in photography with the arrival of my children. I wanted to capture every moment, to freeze time, not only the sweet happy snaps but evocative images that my children would want to hang on their own walls when they grew up. Thank you for taking the time to view my work and sharing a small glimpse of the world, as I see it. http://susanguestphotography.co.uk/ Susieboo joined Society6 on May 13, 2013
More
Hi, I'm Susan, and I love photography!
I'm a self taught photographer who became much more interested in photography with the arrival of my children. I wanted to capture every moment, to freeze time, not only the sweet happy snaps but evocative images that my children would want to hang on their own walls when they grew up.
Thank you for taking the time to view my work and sharing a small glimpse of the world, as I see it.
http://susanguestphotography.co.uk/
Susieboo joined Society6 on May 13, 2013.