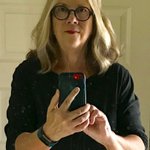 Susan Malcik ATX
I live in Austin, TX. I was a Peace Corps Vol. in The Gambia, West Africa. I have also lived in Cameroon, India, Barbados, Senegal, Ivory Coast, Djibouti, Germany, Afghanistan, Sweden, and France. I take my inspiration for where ever I am at the time, and my designs originate from my photographs, drawings and paintings.
Many designs are also available in fabric from:
SusaninParis fabric designs at Spoonflower @ http://www.spoonflower.com/profiles/susaninparis
Photographs of fabric can be seen @ http://www.flickr.com/photos/65338453@N04/sets/72157628829767919/
I am also on http://www.zazzle.com/susanhm AND
https://paom.com/designer/SusanMalcikATX
All designs © Susan Malcik 2011-2018, All Rights Reserved.
Read more
Susan Malcik ATX's Store
Filter