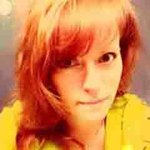 Susan K. Weckesser
Susan K.Weckesser, the founder and owner of Susan K. Weckesser Inc., previously named Susiebee Studios Inc. She has been teaching, selling crafts and painting for twenty-eight years. She has designed paperlines, stamps sets, and stencils. Susan is also a freelance writer/designer, editor, photographer, & poet. Her work has been published with the magazines Creating Keepsakes, Canadian Scrapbooker, Scrapbook News & Review, Today's Parent, Card-making & Scrapbooking, Scrapbook Magazine UK, and Canadian Living. Susan went to the University of Alberta where she took the Bachelor of Arts program. She has been married for twenty-four years and have four wonderful children, two feline friends & four gerbils. Susan lives in Alberta, Canada and has even been known to sky dive just to say she did it! "I love to live life to the fullest and create my dreams each and every day." website : http://www.susankweckesser.com/ blog: http://mysweetearth.blogspot.ca/ Susan K. Weckesser joined Society6 on July 25, 2014
More
Susan K.Weckesser, the founder and owner of Susan K. Weckesser Inc., previously named Susiebee Studios Inc. She has been teaching, selling crafts and painting for twenty-eight years. She has designed paperlines, stamps sets, and stencils. Susan is also a freelance writer/designer, editor, photographer, & poet. Her work has been published with the magazines Creating Keepsakes, Canadian Scrapbooker, Scrapbook News & Review, Today's Parent, Card-making & Scrapbooking, Scrapbook Magazine UK, and Canadian Living. Susan went to the University of Alberta where she took the Bachelor of Arts program. She has been married for twenty-four years and have four wonderful children, two feline friends & four gerbils. Susan lives in Alberta, Canada and has even been known to sky dive just to say she did it!
"I love to live life to the fullest and create my dreams each and every day."
website : http://www.susankweckesser.com/
blog: http://mysweetearth.blogspot.ca/
Susan K. Weckesser joined Society6 on July 25, 2014.