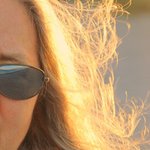 Susanne Van Hulst
I'm a photographer since many years and still in love with my profession. Today I'm doing more fine art pictures, I do love to work with textures and for the most I do love traveling. Of course, my camera is with me everywhere I go. I'm more the intuitive photographer - I'm "painting" with light. I hope you'll like my work and if you buy one, you'll make my day! :-) Thanks for looking to my portfolio and come back please.... anytime.... I'll be here! Susanne Van Hulst S-V-H I'm to find also on Facebook: https://www.facebook.com/pages/Susanne-Van-Hulst-Photography/132864226754550?sk=app_309028460694 My Photo-Portfolio: http://susanne-van-hulst.artistwebsites.com My Daily Photo-Blog: http://sues-daily-photos.blogspot.com Website: http://www.vanhulstart.com Susanne Van Hulst joined Society6 on June 2, 2012
More
I'm a photographer since many years and still in love with my profession. Today I'm doing more fine art pictures, I do love to work with textures and for the most I do love traveling. Of course, my camera is with me everywhere I go.
I'm more the intuitive photographer - I'm "painting" with light.
I hope you'll like my work and if you buy one, you'll make my day! :-)
Thanks for looking to my portfolio and come back please.... anytime.... I'll be here! Susanne Van Hulst S-V-H
I'm to find also on Facebook: https://www.facebook.com/pages/Susanne-Van-Hulst-Photography/132864226754550?sk=app_309028460694
My Photo-Portfolio: http://susanne-van-hulst.artistwebsites.com
My Daily Photo-Blog: http://sues-daily-photos.blogspot.com
Website: http://www.vanhulstart.com
Susanne Van Hulst joined Society6 on June 2, 2012.