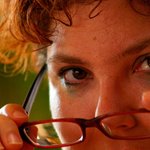 Susan See Photo
I'm a photographer of people, events, landscapes, and anything else that suits my fancy. What you will find here are images created with traditional negative and slide films as well as digital. Feel free to wander over to my other online haunts, join in on the conversations, 'like' and/or follow my pages or just enjoy the pictures. Comments are always welcome, I love hearing from my visitors. https://www.facebook.com/SusanSeePhotography http://susan-see.artistwebsites.com/ http://instagram.com/susanseephoto All images are copyright ©Susan See Photography. All materials contained may not be reproduced, copied, edited, published, transmitted or downloaded in any way, shape or form. All rights reserved. Copying, altering, displaying or redistribution without written permission from the artist is strictly prohibited. Susan See Photo joined Society6 on September 24, 2013
More
I'm a photographer of people, events, landscapes, and anything else that suits my fancy. What you will find here are images created with traditional negative and slide films as well as digital. Feel free to wander over to my other online haunts, join in on the conversations, 'like' and/or follow my pages or just enjoy the pictures. Comments are always welcome, I love hearing from my visitors.
https://www.facebook.com/SusanSeePhotography http://susan-see.artistwebsites.com/ http://instagram.com/susanseephoto
All images are copyright ©Susan See Photography. All materials contained may not be reproduced, copied, edited, published, transmitted or downloaded in any way, shape or form. All rights reserved. Copying, altering, displaying or redistribution without written permission from the artist is strictly prohibited.
Susan See Photo joined Society6 on September 24, 2013.
Susan See Photo's Store
102 results
Filter