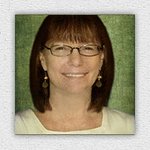 Susan Weller
Over the past few years photography has become a passion! Still life images, patterns and textures and fantasy images are my favorite images to create.
My work can also be found on:
http://www.photomelange.com - PhotoMelange – A Fine Mix of Photography and Textures is my personal web site and displays a range of my current work as well as digital textures and other resources for photographers.
http://www.cathairstudios.com - Patterns, print on demand items including pillows, mugs, coasters and more. This site also includes a showcase of my winning digital composite images created for various Flickr competitions.
http://www.flickr.com/photos/cathairstudios/ - My Flickr Photostream where I am known as cathairstudios (Cat Hair Studios)
http://www.facebook.com/pages/Cat-Hair-Studios/157549430929278 - Cat Hair Studios/PhotoMelange Digital Images and Textures Facebook Page - please feel free to join for updates on new textures and texture packages.
http://www.susanwellerdesignstudios.com - Susan Weller Design Studios is my design firm where I assist ad agencies, marketing communications firms, web development firms and medium - small business with graphic design and production services for print and web.
TEXTURE SHOP: Original digital textures for post processing can be found at: https://creativemarket.com/photomelange
Twitter: twitter.com/cathairstudios
Thank you!
Read more
Susan Weller's Store
Filter