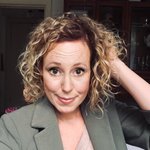 A Daily Reminder To Your Superness
Building the life you love, starts with loving the person you are. And believing you have the unique potential to make anything possible.
Love, Susanne
P.s. I write about life's lessons and how to get unstuck on https://buildlifeyoulove.com. Sharing how to overcome setbacks, help you understand your own sensitivity, and even suggest tools that have helped me clear my mind and change my pattern of life. Maybe it can inspire and help you make small and big changes in your own life's journey?
Read more
A Daily Reminder To Your Superness's Store
Filter
A Daily Reminder To Your Superness's Store