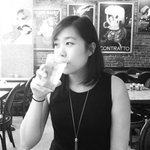 Susie So
Illustrative designer. Flower enthusiast. Elf. ​ An illustrator and designer from Baltimore, Susie So attended the Rhode Island School of Design where she learned how to walk up and down remarkably steep hills. Susie's work combines simple, graphic compositions with a high level of intricacy and detail. She works across all mediums, from bookbinding and printmaking to watercolor and digital, but her tools of choice are currently gouache and embroidery. Aside from art, she also enjoys giving and making gifts and has a love for all things floral, culinary, and aquatic. Particularly blue crabs and strawberries. Mind you, not together. Susie So joined Society6 on September 9, 2013
More
Illustrative designer. Flower enthusiast. Elf. ​ An illustrator and designer from Baltimore, Susie So attended the Rhode Island School of Design where she learned how to walk up and down remarkably steep hills.
Susie's work combines simple, graphic compositions with a high level of intricacy and detail. She works across all mediums, from bookbinding and printmaking to watercolor and digital, but her tools of choice are currently gouache and embroidery.
Aside from art, she also enjoys giving and making gifts and has a love for all things floral, culinary, and aquatic. Particularly blue crabs and strawberries. Mind you, not together.
Susie So joined Society6 on September 9, 2013.