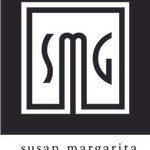 Susy Margarita Gomez
Just sharing a glimpse of my world through my lens! There is nothing more beautiful than that which mother nature put on this earth. To continue to follow my work, please like me on Facebook: https://www.facebook.com/pages/SMG-Photography/1541043466154278?ref=aymt_homepage_panel Or if you would like to see all of my posted work you can view it here:http://smg-photography.smugmug.com/ Susy Margarita Gomez joined Society6 on November 3, 2011
More
Just sharing a glimpse of my world through my lens! There is nothing more beautiful than that which mother nature put on this earth.
To continue to follow my work, please like me on Facebook: https://www.facebook.com/pages/SMG-Photography/1541043466154278?ref=aymt_homepage_panel
Or if you would like to see all of my posted work you can view it here:http://smg-photography.smugmug.com/
Susy Margarita Gomez joined Society6 on November 3, 2011.