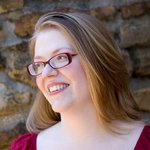 Suzannah Alexander
I graduated with a B.S. in Biology, and in class, gained a fascination with how things work, especially plants, animals, and the human body. Afterward, I transitioned into ​a career developing science textbooks. As I worked on biology, botany, human physiology, genetics, nutrition, and other science books, I realized how valuable art is in teaching concepts, so I went back to school to connect my love of art and my fascination with nature. I had the great pleasure of participating in the master's certificate program in Science Illustration at the University of California, Santa Cruz. There I met a group of wonderful instructors and artists, many of whom have gone on to do amazing things, and there I created my first paintings. Today, I am building a collection of my own botanical and wildlife paintings, exploring the vibrancy and interplay of color and how beautiful plants, animals, people, and places are in both their simplicity and complexity. ​I am experimenting with different mediums and techniques to find what works best for the way I see and overlay color. I am playing with how light interacts with both color and objects. I strive to infuse all the things I have learned over the years into my artwork. Website: http://suzannahalexander.com Facebook: http://www.facebook.com/suzannahalexanderart Twitter: @SuzannahAlex Artwork © 2005-2014 Suzannah L. Alexander Suzannah Alexander joined Society6 on June 24, 2014
More
I graduated with a B.S. in Biology, and in class, gained a fascination with how things work, especially plants, animals, and the human body. Afterward, I transitioned into ​a career developing science textbooks. As I worked on biology, botany, human physiology, genetics, nutrition, and other science books, I realized how valuable art is in teaching concepts, so I went back to school to connect my love of art and my fascination with nature. I had the great pleasure of participating in the master's certificate program in Science Illustration at the University of California, Santa Cruz. There I met a group of wonderful instructors and artists, many of whom have gone on to do amazing things, and there I created my first paintings.
Today, I am building a collection of my own botanical and wildlife paintings, exploring the vibrancy and interplay of color and how beautiful plants, animals, people, and places are in both their simplicity and complexity. ​I am experimenting with different mediums and techniques to find what works best for the way I see and overlay color. I am playing with how light interacts with both color and objects. I strive to infuse all the things I have learned over the years into my artwork.
Website: http://suzannahalexander.com Facebook: http://www.facebook.com/suzannahalexanderart Twitter: @SuzannahAlex
Artwork © 2005-2014 Suzannah L. Alexander
Suzannah Alexander joined Society6 on June 24, 2014.