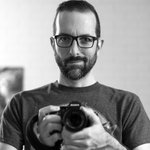 SVaiPhoto
(English follows)
Photographe depuis 11 ans, j'ai exploré plusieurs facettes de ce médium : photographie de paysage, de produits, macrophotographie, photo corporative… pour éventuellement me diriger vers la photo événementielle et le portrait, dont la photo de boudoir et de cosplay.
Amateur de futurisme et d'esthétisme, j'ai rapidement développé un grand intérêt pour les textures vestimentaires, notamment celles du cuir, du latex et du pvc. Le contraste des matières ou du décor, souvent blanc ou épuré, occupe aussi une place importante dans la composition de mes images.
---English Version---
I've explored the many aspects of photography as a medium over the last 11 years : landscape, product and corporate photography, among others… to eventually focus on event and alternative portrait photography, like boudoir and cosplay.
I having a soft spot for aesthetics and futurism, and I've quickly developed a vivid interest for clothing textures, mostly for leather, latex and PVC. The contrast in materials or with the decor, oftent white or minimalist, also play an important role in composing my images.
Read more