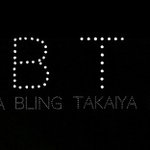 SWAGGA BLING TM
SWAGGA BLING TM (S.B.T.M) "We Don't Follow Fashion, We Set Trends" This urban fashion art brand was created by artist Takaiya McGhie. Its a fushion of London culture with Jamaican style and heritage. Swagga Bling is about being original, being confident and enjoying the little things in life. The Artist: Takaiya is a Graduate of Interior Design and is passionate about expressing her creativity through fashion art. Whether its digital illustrations or rhinestones designs by hand. Her inspiration comes from memories of Jamaica, Reggae/Dancehall music and a nice little glass of Rum Punch. Takaiya however tends to visualise her artistic ideas while commuting on London transport, walking down the high street or in bed on thoses mornings when you look out the window at the British weather and wish you were on holiday. SWAGGA BLING TM joined Society6 on July 27, 2016
More
       SWAGGA BLING TM (S.B.T.M) 

"We Don't Follow Fashion, We Set Trends"
This urban fashion art brand was created by artist Takaiya McGhie. Its a fushion of London culture with Jamaican style and heritage. Swagga Bling is about being original, being confident and enjoying the little things in life.
The Artist: Takaiya is a Graduate of Interior Design and is passionate about expressing her creativity through fashion art. Whether its digital illustrations or rhinestones designs by hand. Her inspiration comes from memories of Jamaica, Reggae/Dancehall music and a nice little glass of Rum Punch. Takaiya however tends to visualise her artistic ideas while commuting on London transport, walking down the high street or in bed on thoses mornings when you look out the window at the British weather and wish you were on holiday.
SWAGGA BLING TM joined Society6 on July 27, 2016.
SWAGGA BLING TM's Store
20 results
Filter