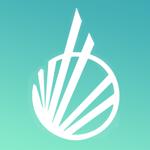 Sweet Karalina
My style is light and playful...blended with a love of fashion and nature. I live and work in Vancouver, Canada developing my textile pattern and surface design business, Karalina Design. Check me out and like me on Facebook: https://www.facebook.com/Karalina-Design-1411034069193043 Follow me on Twitter: https://twitter.com/KARALINAdesign Instagram: https://www.instagram.com/karalinadesign/ If you have any requests for products that I don't have shown, or to personalize a product, I'd love to help! Email me: shopkaralina(at)gmail(dot)com Sweet Karalina joined Society6 on November 26, 2014
More
My style is light and playful...blended with a love of fashion and nature.
I live and work in Vancouver, Canada developing my textile pattern and surface design business, Karalina Design. Check me out and like me on Facebook: https://www.facebook.com/Karalina-Design-1411034069193043
Follow me on Twitter: https://twitter.com/KARALINAdesign
Instagram: https://www.instagram.com/karalinadesign/
If you have any requests for products that I don't have shown, or to personalize a product, I'd love to help! Email me: shopkaralina(at)gmail(dot)com
Sweet Karalina joined Society6 on November 26, 2014.