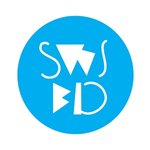 SWSED
In 2010 designer Anne Ulku, and writer Van Horgen, created Six Word Story Every Day (SWSED), a daily storytelling exploration through language and typography. It was inspired by the work Ernest Hemingway regarded as his greatest: "For sale: baby shoes, never worn."
All 365 stories have been archived here: sixwordstoryeveryday.blogspot.com flickr.com/photos/sixwordstoryeveryday
Read more
You are currently on society6.com.