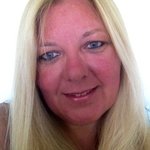 taiche
Since spending time in Turkey I have rediscovered my love of painting and I want to be able to share my work with others and hope they enjoy looking at my art as much as I have enjoyed putting brush to canvas.
I am a figurative artist whose predominant work focuses on the aesthetics of the female form in a contemporary style.
My work highlights the beauty of women of all ages and cultures in a unique manner.The paintings I produce embrace the curves, contours and gentility of the female body whilst evoking a sense of erotica.
I also produce artwork covering a wide spectrum of other subjects. My artwork is eclectic in style and theme and ranges from cute through dark, from political to satire, from realist to abstract. I like to tease!
Three of my artworks are currently on auction for Derbyshire Rainbow Fringe Festival These works in acryllic, will be exhibited during the Festival September 24th to October 3rd 2010 and will then be auctioned off as part of the Festival proceedings in October 2010.
My artwork has been described as abstract-realist and remodernist. My remodernist work is currently being exhibited on line in the First Annual Remodernists Art Exhibition
I held my first solo exhibition in June 2009and a second in 2011 at the The Culture & Art House, Akyaka Turkey. I am currently working towards my third exhibition.
http://www.redbubble.com/people/taiche
http://www.redbubble.com/people/arttowear
http://tracey-harringtonsimpson.artistwebsites.com/
http://www.etsy.com/shop/taiche
http://www.zazzle.com/taiche
http://www.zazzle.com/arttowear
http://www.zazzle.com/rottweilergifts
Read more