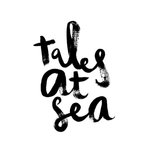 Tales At Sea
Tales At Sea is a New Zealand-based design & lifestyle blog by Sarah Walden. Inspiration struck when Sarah combined a love for hand & brush lettering, with Scandinavian design. The result: the Tales At Sea Typography Range. Alongside our print range, we offer commisioned pieces unique to your needs to beautify any space as well branding & design work featuring Tales At Sea's unique lettering style. Tales At Sea joined Society6 on January 22, 2015
More
Tales At Sea is a New Zealand-based design & lifestyle blog by Sarah Walden.
Inspiration struck when Sarah combined a love for hand & brush lettering, with Scandinavian design. The result: the Tales At Sea Typography Range.
Alongside our print range, we offer commisioned pieces unique to your needs to beautify any space as well branding & design work featuring Tales At Sea's unique lettering style.
Tales At Sea joined Society6 on January 22, 2015.
Tales At Sea's Store
49 results
Filter