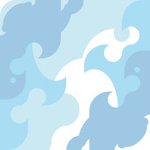 Tanoki
I love Illustrator! Shamelessly, I can do vectors for days and never get bored. Making patterns is actually a new thing for me. It's opened up a whole new world of creativity and I can't wait to post the rest of my designs. Just wish I had faster connection to upload my stuff quicker. Website coming soon! Tanoki joined Society6 on February 19, 2015
More
I love Illustrator! Shamelessly, I can do vectors for days and never get bored. Making patterns is actually a new thing for me. It's opened up a whole new world of creativity and I can't wait to post the rest of my designs. Just wish I had faster connection to upload my stuff quicker.
Website coming soon!
Tanoki joined Society6 on February 19, 2015.