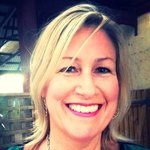 Tanya Cole Artist
Tanya Cole is a Contemporary Painter based in Dunsborough, Western Australia. Her work is part of private collections throughout Australia, in the UK, India & the USA. She uses an expressive approach with paint to produce works that intuitively capture the essence and spirit of the subject. Demonstrating a passionate focus in portraying people & nature to uplift, reflect and inspire the human spirit. Playing and experimenting with tonal variation, texture and colour to evoke different mood and emotion; her paintings open us up to feel and deeply connect consciously with our selves…through opened and awakened senses. You can find out more information over on her website at www.tanyacolearts.com Tanya Cole Artist joined Society6 on November 20, 2012
More
Tanya Cole is a Contemporary Painter based in Dunsborough, Western Australia. Her work is part of private collections throughout Australia, in the UK, India & the USA. She uses an expressive approach with paint to produce works that intuitively capture the essence and spirit of the subject.
Demonstrating a passionate focus in portraying people & nature to uplift, reflect and inspire the human spirit. Playing and experimenting with tonal variation, texture and colour to evoke different mood and emotion; her paintings open us up to feel and deeply connect consciously with our selves…through opened and awakened senses.
You can find out more information over on her website at www.tanyacolearts.com
Tanya Cole Artist joined Society6 on November 20, 2012.