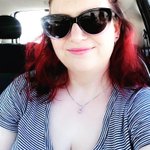 Tara Bateman
Tara Bateman is an artist and writer. She completed her Diploma of Visual Arts in 2010 and certificate IV in Professional Writing and Editing in 2012. Tara is currently working as an integration aide in a primary school and is currently writing a children's chapter book.
Read more
Tara Bateman's Store
Filter
You are currently on society6.com.