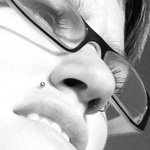 taraphillips
My favourite thing to work with is a pencil, paper and pen, and most of my work has elements of these mediums, or has at least started that way. One day, I hope to learn the wonderful art of tattooing, but until then, I'll continue to draw designs for other tattoo artists to apply. I'm also a Design teacher at Algonquin College. In my spare time, I love to cook and bake, and absolutely adore discovering and trying new wines and beers. My husband and I love to travel, and are working our way through a list of 100 countries to visit before we die. The current count? Canada, USA, Mexico, Dominican Republic, Iceland, Holland, England, Belgium, Germany, Bulgaria, Turkey, France and Italy. 87 left to go… taraphillips joined Society6 on January 23, 2012
More
My favourite thing to work with is a pencil, paper and pen, and most of my work has elements of these mediums, or has at least started that way. One day, I hope to learn the wonderful art of tattooing, but until then, I'll continue to draw designs for other tattoo artists to apply.
I'm also a Design teacher at Algonquin College. In my spare time, I love to cook and bake, and absolutely adore discovering and trying new wines and beers. My husband and I love to travel, and are working our way through a list of 100 countries to visit before we die. The current count? Canada, USA, Mexico, Dominican Republic, Iceland, Holland, England, Belgium, Germany, Bulgaria, Turkey, France and Italy. 87 left to go…
taraphillips joined Society6 on January 23, 2012.