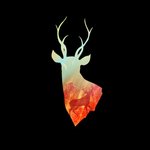 TarucaArt
Taruca is a group dedicated to show our progress and works in the world of illustration, through sketches, design of characters, creation of comics, fanarts and original illustrations. Through this place we hope to generate constant and varied content for all lovers of illustration. We hope you like it. TarucaArt joined Society6 on October 10, 2016
More
Taruca is a group dedicated to show our progress and works in the world of illustration, through sketches, design of characters, creation of comics, fanarts and original illustrations. Through this place we hope to generate constant and varied content for all lovers of illustration.
We hope you like it.
TarucaArt joined Society6 on October 10, 2016.