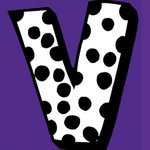 Violetsands Studio
Tash Goswami is a British born and trained artist based in Scotland. She has exhibited her work all over the UK and has sold all over the world. She also sells work through her online shop Violetsands Studio and creates designs and digital artwork for a variety of clients. I am available for commissions and bespoke work - i can be found on facebook: https://www.facebook.com/violetsands.studio Violetsands Studio joined Society6 on September 5, 2013
More
Tash Goswami is a British born and trained artist based in Scotland. She has exhibited her work all over the UK and has sold all over the world. She also sells work through her online shop Violetsands Studio and creates designs and digital artwork for a variety of clients.
I am available for commissions and bespoke work - i can be found on facebook: https://www.facebook.com/violetsands.studio
Violetsands Studio joined Society6 on September 5, 2013.