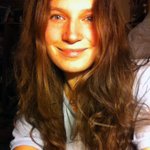 Anna
Hello! I am Anna and i am muralist painter. Artist. I love my profession, my profession is my life. I make mosaics, painting, graphics, masterclasses.. I happy to share my works with you. Please feel free to write to me at tavrrya@gmail.com My other pages are https://www.facebook.com/anna.kalugina.9 Anna joined Society6 on November 27, 2016
More
Hello! I am Anna and i am muralist painter. Artist. I love my profession, my profession is my life. I make mosaics, painting, graphics, masterclasses.. I happy to share my works with you.
Please feel free to write to me at tavrrya@gmail.com
My other pages are https://www.facebook.com/anna.kalugina.9
Anna joined Society6 on November 27, 2016.