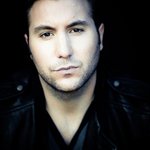 Taylor McCluskey
It is my pleasure to introduce you to Taylor McCluskey, a true artist and one of Hollywood's hidden gems. Taylor's skills in front of the camera are second to none, exhibiting an impressive depth of range and a subtle, skillful delivery. He was recently featured in director William Dickerson's The Mirror, playing the aptly-named quirky "lifestreaming" protagonist, Taylor. Taylor's natural charisma and charm shine through the persona, while still allowing him to fully explore the darkness and depth of such a complex role. When he isn't in front of a camera getting lost inside a character, he's front and center on stages on the Sunset Strip, spilling his soul with a guitar in hand. This man isn't just another pretty face! There's a perfect voice to match! There's a grit and edge to his sound that's wise beyond his years, but still fresh and approachable for today's market. His songs have been featured in advertisements for Cycle House in Los Angeles, and in Ben Duffy's documentary We Are Skateboarders. His sultry single "Sweetest Angels" is currently being featured in the forthcoming release Don't Look Back. In the midst of finalizing a few new projects and looking forward to being on the road with his band The MFICs in the near future, Taylor is currently seeking representation for his acting and his music. We would absolutely love to have you on his team. Click around this EPK and learn a little bit more about this man of many talents! It goes without saying that he would be an incredible asset to your roster. Will you join him and help him take Hollywood by storm? Please feel free to contact our team if you'd like to schedule a meeting! Thank you so much for your precious time and we hope to hear from you soon! https://www.presskit.to/taylormccluskey Taylor McCluskey joined Society6 on June 8, 2012
More
It is my pleasure to introduce you to Taylor McCluskey, a true artist and one of Hollywood's hidden gems.
Taylor's skills in front of the camera are second to none, exhibiting an impressive depth of range and a subtle, skillful delivery. He was recently featured in director William Dickerson's The Mirror, playing the aptly-named quirky "lifestreaming" protagonist, Taylor. Taylor's natural charisma and charm shine through the persona, while still allowing him to fully explore the darkness and depth of such a complex role.
When he isn't in front of a camera getting lost inside a character, he's front and center on stages on the Sunset Strip, spilling his soul with a guitar in hand. This man isn't just another pretty face! There's a perfect voice to match! There's a grit and edge to his sound that's wise beyond his years, but still fresh and approachable for today's market. His songs have been featured in advertisements for Cycle House in Los Angeles, and in Ben Duffy's documentary We Are Skateboarders. His sultry single "Sweetest Angels" is currently being featured in the forthcoming release Don't Look Back.
In the midst of finalizing a few new projects and looking forward to being on the road with his band The MFICs in the near future, Taylor is currently seeking representation for his acting and his music. We would absolutely love to have you on his team. Click around this EPK and learn a little bit more about this man of many talents! It goes without saying that he would be an incredible asset to your roster.
Will you join him and help him take Hollywood by storm? Please feel free to contact our team if you'd like to schedule a meeting! Thank you so much for your precious time and we hope to hear from you soon!
https://www.presskit.to/taylormccluskey
Taylor McCluskey joined Society6 on June 8, 2012.