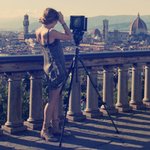 Teal Thomsen Photography
I am a traveller with a camera. Inspired by the fleeting moments that occupy the passage of a day, through my images I seek to tell the stories and ideas that unfold around and within me. I currently live and work in Los Angeles, CA! website: tealthomsen.com print shop: tealthomsenphotography.smugmug.com e-mail: tealthomsen@icloud.com Teal Thomsen Photography joined Society6 on June 26, 2012
More
I am a traveller with a camera.
Inspired by the fleeting moments that occupy the passage of a day, through my images I seek to tell the stories and ideas that unfold around and within me.
I currently live and work in Los Angeles, CA!
website: tealthomsen.com print shop: tealthomsenphotography.smugmug.com
e-mail: tealthomsen@icloud.com
Teal Thomsen Photography joined Society6 on June 26, 2012.