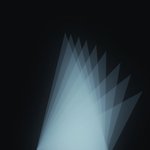 Techz
Busying with all the studies :) Might post less often than usual, so I will try my best to post either Bi-Weekly or Monthly. Hi! I am a self-taught artist and I make these as a hobby. Mostly Abstract/Surreal Geometric Shapes and Vector-made landscapes, Rarely hand-drawn patterns or photographs focused on minimalism Techz joined Society6 on September 29, 2012
More
Busying with all the studies :) Might post less often than usual, so I will try my best to post either Bi-Weekly or Monthly.
Hi! I am a self-taught artist and I make these as a hobby.
Mostly Abstract/Surreal Geometric Shapes and Vector-made landscapes, Rarely hand-drawn patterns or photographs focused on minimalism
Techz joined Society6 on September 29, 2012.