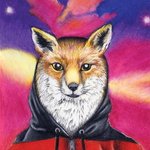 Teetoo
Hi! I'm Andrea Deal. I live in Toronto, Canada with my husband and two kidlets. I love to make toys, crafts and illustrations. I started Teetoo in 2010 as a means for exploring my love of sewing & crafting. You can find my handmade toys and crafts in the Teetoo Etsy Shop as well as some products made from my illustrations available here on Society6. I post about my crafting periodically on my blog. I hope you enjoy my work. Thank you for stopping by! Website: http://teetoo.net Etsy Shop: http://etsy.com/shop/teetoo Blog: http://andreadeal.blogspot.com Instagram: https://instagram.com/andreateetoo Pinterest: http://pinterest.com/andreateetoo Facebook: https://www.facebook.com/Teetoo.AndreaD Twitter: https://twitter.com/AndreaTeetoo Teetoo joined Society6 on September 10, 2011
More
Hi! I'm Andrea Deal. I live in Toronto, Canada with my husband and two kidlets. I love to make toys, crafts and illustrations. I started Teetoo in 2010 as a means for exploring my love of sewing & crafting. You can find my handmade toys and crafts in the Teetoo Etsy Shop as well as some products made from my illustrations available here on Society6. I post about my crafting periodically on my blog. I hope you enjoy my work. Thank you for stopping by!
Website: http://teetoo.net
Etsy Shop: http://etsy.com/shop/teetoo
Blog: http://andreadeal.blogspot.com
Instagram: https://instagram.com/andreateetoo
Pinterest: http://pinterest.com/andreateetoo
Facebook: https://www.facebook.com/Teetoo.AndreaD
Twitter: https://twitter.com/AndreaTeetoo
Teetoo joined Society6 on September 10, 2011.