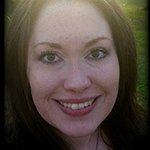 Photos by Tegan Seever LLC
Hello my name is Tegan Seever. I am a Landscape, Nature and Portrait Photographer from Northern Wisconsin. I photograph Landscapes, Nature and Portraits because I love capturing the special and beautiful moments of people and nature in this world. My love of photography started back when I was a little girl. My mom gave me her old Kodak Hawkeye Pocket Instamatic camera. I started photographing anything that I thought was beautiful and interesting. My sister gave me my first digital camera when I was in High School. My husband gave me my first Nikon DSLR camera. I have learned many methods and techniques through the years and still learning. (You never stop learning). You can check out my website too at... http://www.teganseever.com Photos by Tegan Seever LLC joined Society6 on January 16, 2016
More
Hello my name is Tegan Seever. I am a Landscape, Nature and Portrait Photographer from Northern Wisconsin. I photograph Landscapes, Nature and Portraits because I love capturing the special and beautiful moments of people and nature in this world. My love of photography started back when I was a little girl. My mom gave me her old Kodak Hawkeye Pocket Instamatic camera. I started photographing anything that I thought was beautiful and interesting. My sister gave me my first digital camera when I was in High School. My husband gave me my first Nikon DSLR camera. I have learned many methods and techniques through the years and still learning. (You never stop learning).
You can check out my website too at... http://www.teganseever.com
Photos by Tegan Seever LLC joined Society6 on January 16, 2016.
Photos by Tegan Seever LLC's Store
331 results
Filter