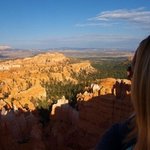 teka designs
Teka design Studio Teka design Studio was founded by Becki an interior designer from Wales, UK. A passion of art and design from a young age guided Becki into the creative industry of Interior Architecture. It affects our lives on a daily basis through the buildings we live and work in and even if we don't realise it design is all around us changing our moods and experiences within a space. Becki feels that architecture should be seen as an art form in its own right which was what lead her to creating the series 'Wordy Structures' based on acclaimed architectural structures with a graphic twist. Contact: tekadesignstudio@gmail.com Facebook: www.facebook.com/3089design teka designs joined Society6 on March 17, 2013
More
Teka design Studio
Teka design Studio was founded by Becki an interior designer from Wales, UK.
A passion of art and design from a young age guided Becki into the creative industry of Interior Architecture. It affects our lives on a daily basis through the buildings we live and work in and even if we don't realise it design is all around us changing our moods and experiences within a space.
Becki feels that architecture should be seen as an art form in its own right which was what lead her to creating the series 'Wordy Structures' based on acclaimed architectural structures with a graphic twist.
Contact: tekadesignstudio@gmail.com Facebook: www.facebook.com/3089design
teka designs joined Society6 on March 17, 2013.