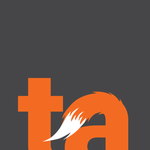 tekitsuneART
Welcome to tekitsuneART, the home of Tim Georgi: graphic designer, artist, comic colorist and light novel writer.
In the comics world, Tim was the long-time designer and occasional webmaster for Elfquest.com, the website for comics publisher Warp Graphics, Inc. His other major claim to fame was as colorist for the first three volumes of Elfquest: Dreamtime, released by Warp through German comics publisher Carlsen Verlag.
In an alternate dimension, Tim works as a graphic designer and consultant through his company, Skyfall Communications.
You can find out more about Tim's artistic exploits on his website at www.floofy.net.
Read more
tekitsuneART's Store
Filter