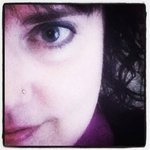 Ten Thousand Tangles
Original Zentangle®-inspired art, hand-drawn by Laurel Storey, CZT (laurelstorey.com) of Alphabet Salad (alphabetsalad.com) and Ten Thousand Tangles (tenthousandtangles.com). The Zentangle® Method was created by Rick Roberts and Maria Thomas. "Zentangle" is a registered trademark of Zentangle, Inc. Learn more at zentangle.com. Ten Thousand Tangles joined Society6 on November 21, 2014
More
Original Zentangle®-inspired art, hand-drawn by Laurel Storey, CZT (laurelstorey.com) of Alphabet Salad (alphabetsalad.com) and Ten Thousand Tangles (tenthousandtangles.com).
The Zentangle® Method was created by Rick Roberts and Maria Thomas. "Zentangle" is a registered trademark of Zentangle, Inc. Learn more at zentangle.com.
Ten Thousand Tangles joined Society6 on November 21, 2014.
Prints by Ten Thousand Tangles
49 results
Filter