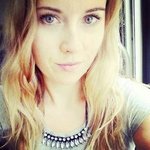 Teresa Bialkowska
My name is Teresa Bialkowska. I have been designing the environment around me ever since I became aware of it's power to influence my state of being. I then began to consciously choose the items surrounding me, placing emphasis on the arrangement and organization, predominantly through placement, spacing, and color. Influenced by a timeless, feminine chic, with a touch of rebellious, masculine boldness, my designs are a representation of the world I wish to inhabit. I am especially drawn to symmetry, repetition and clean lines. My favorite designs are often the result of playful exploration. Rarely do I begin with a complete concept in mind. The goal for my designs is to become recognizable as a trend-making contribution to the world of art and design, specifically, through fashion collections, as well as advertising campaigns. I would love to have as far-reaching influence as the world of perfume, jewelry and luxury goods and brands through design collaborations. Teresa Bialkowska joined Society6 on September 21, 2014
More
My name is Teresa Bialkowska.
I have been designing the environment around me ever since I became aware of it's power to influence my state of being.
I then began to consciously choose the items surrounding me, placing emphasis on the arrangement and organization, predominantly through placement, spacing, and color.
Influenced by a timeless, feminine chic, with a touch of rebellious, masculine boldness, my designs are a representation of the world I wish to inhabit. I am especially drawn to symmetry, repetition and clean lines. My favorite designs are often the result of playful exploration. Rarely do I begin with a complete concept in mind.
The goal for my designs is to become recognizable as a trend-making contribution to the world of art and design, specifically, through fashion collections, as well as advertising campaigns.
I would love to have as far-reaching influence as the world of perfume, jewelry and luxury goods and brands through design collaborations.
Teresa Bialkowska joined Society6 on September 21, 2014.
Teresa Bialkowska's Store
15 results
Filter