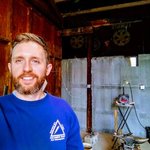 Terran Marks
My goal is to create interesting art. Whether it's photography, graphic design, or painting.
I find a lot of my inspiration in nature, in industrial settings, and in observing natural and manmade textures.
I'm fortunate to be able to create art for a living.
Thank you for your time and attention. It's what means the most.
Read more
Terran Marks's Store
Filter