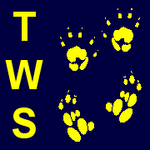 Terrella Wildlife Shelter
I own and operate the Terrella Wildlife Shelter in central Victoria, Australia, which also offers a free 24 hour, 7 days a week rescue service. Proceeds from sales here are fundraising for the shelter and will help keep the rescue service running. Many designs and patterns can be done to suit different colour themes. If you would like a design done in a different colour please leave a comment on the blog post about colour changes. Thanks for looking and, hopefully, thanks for for making a purchase! TWS Terrella Wildlife Shelter joined Society6 on September 16, 2016
More
I own and operate the Terrella Wildlife Shelter in central Victoria, Australia, which also offers a free 24 hour, 7 days a week rescue service. Proceeds from sales here are fundraising for the shelter and will help keep the rescue service running.
Many designs and patterns can be done to suit different colour themes. If you would like a design done in a different colour please leave a comment on the blog post about colour changes.
Thanks for looking and, hopefully, thanks for for making a purchase!
TWS
Terrella Wildlife Shelter joined Society6 on September 16, 2016.