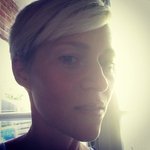 Tessa M. de Graaf
Tessa M. de Graaf is a fashion illustrator based in the Netherlands. Her style is a combination of black ink lines and bright watercolors. Clients: AvantGarde, Viva, Elegance, Libelle, Margriet, Opzij, P+, MilkX (Hong Kong), Kek Mama magazine, Bordeaux (FR), Jannissima, Studio JUX, YOI, Cin by Cindy Jeurissen, Succes Organizing Systems, Bijenkorf, Garcia Jeans, Femmes du Sud, Swarovski, Holland Herald magazine | KLM, House of Eléonore Tessa M. de Graaf joined Society6 on January 20, 2016
More
Tessa M. de Graaf is a fashion illustrator based in the Netherlands.
Her style is a combination of black ink lines and bright watercolors.
Clients:
AvantGarde, Viva, Elegance, Libelle, Margriet, Opzij, P+, MilkX (Hong Kong), Kek Mama magazine, Bordeaux (FR), Jannissima, Studio JUX, YOI, Cin by Cindy Jeurissen, Succes Organizing Systems, Bijenkorf, Garcia Jeans, Femmes du Sud, Swarovski, Holland Herald magazine | KLM, House of Eléonore
Tessa M. de Graaf joined Society6 on January 20, 2016.
Tessa M. de Graaf's Store
2 results
Filter