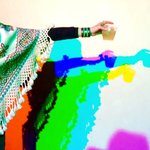 Talia Gavish
Illustrator, Designer, Brooklyn Expat, California Cat Lady. Owner of Paper Pony Co: Stylishly temperamental greeting cards, stationery, art prints, and more. Follow Paper Pony Co: SHOP: http://www.thepaperponyco.etsy.com INSTAGRAM: @paperponyco TWITTER: https://twitter.com/TaliaGavish FACEBOOK:https://www.facebook.com/paperponyco Follow Me: WEBSITE: http://www.taliagavish.com BEHANCE: https://www.behance.net/TaliaGavish INSTAGRAM: https://instagram.com/crys_tali For all inquiries: tegavish@gmail.com Talia Gavish joined Society6 on September 25, 2014
More
Illustrator, Designer, Brooklyn Expat, California Cat Lady. Owner of Paper Pony Co: Stylishly temperamental greeting cards, stationery, art prints, and more.
Follow Paper Pony Co: SHOP: http://www.thepaperponyco.etsy.com INSTAGRAM: @paperponyco TWITTER: https://twitter.com/TaliaGavish FACEBOOK:https://www.facebook.com/paperponyco
Follow Me: WEBSITE: http://www.taliagavish.com BEHANCE: https://www.behance.net/TaliaGavish INSTAGRAM: https://instagram.com/crys_tali
For all inquiries: tegavish@gmail.com
Talia Gavish joined Society6 on September 25, 2014.