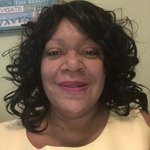 The Art Of Gandy
J. E. Kimbrough Gandy CEO of The Art Of Gandy LLC began painting as a form of therapy and through a suggestion from a family member, they informed her to share her art and possibly grow an income. Kimbrough Gandy is a Christian, wife, mother and grandmother. She is a retired, disabled OIF/OEF veteran who writes novels, quotes, poetry, and music. She views herself as blessed with the passion of painting that promotes peace, humility, awareness, and servant leadership through arts and humanities. A novice genealogist and family researcher, she holds numerous awards, honors and has literary works with the Library of Congress.
Kimbrough Gandy's college degrees include a Masters in Organizational Leadership, Bachelor of Science in Justice Studies (summa cum laude) and an AA in Homeland Security (summa cum laude) and multiple certificates of achievement and completion of courses in team building, medical claims and analysis, business and military leadership, and United States Army Human Resources and Personnel Actions.
It is quite possible that her creative talent originates from her Kimbrough/Gaston/Walker/Irving side from Kosciusko, Mississippi. J. E. Kimbrough Gandy's upcoming self published novel, "Go & Grow Greatness with Goodness" is set to publish in 2018.
Thank you for visiting and supporting artists!!
Read more
The Art Of Gandy's Store
Filter