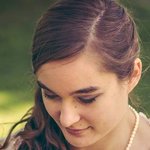 theartofpurpose
I am a self taught artist inspired by nature and all things Japanese. My favorite medium is watercolor but I just enjoy creating in general. I recently discovered a love for surface design. Artwork on everyday practical items have the ability to brighten our day or make lasting memories.
Read more
theartofpurpose's Store
Filter
You are currently on society6.com.