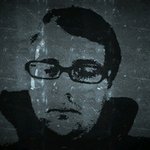 Brandon
Hello, I'm Brandon I'm from Corning, NY and suffer from depression, anxiety, and paranoia. I try to use these to make something beautiful and relatable. I'm extremely fond of William Shakespeare-like writing and art from that era that is melancholic. I love nature and gothic art especially. I am also a musician and fancy Metal, Classical, Progressive, and Symphonic music with some combination of any/all of these genres. Brandon joined Society6 on August 29, 2014
More
Hello, I'm Brandon
I'm from Corning, NY and suffer from depression, anxiety, and paranoia. I try to use these to make something beautiful and relatable.
I'm extremely fond of William Shakespeare-like writing and art from that era that is melancholic.
I love nature and gothic art especially.
I am also a musician and fancy Metal, Classical, Progressive, and Symphonic music with some combination of any/all of these genres.
Brandon joined Society6 on August 29, 2014.