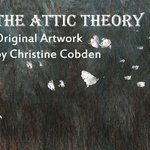 TheAtticTheory
My recent works of art are modern, bold nature and abstract paintings which evoke memories of places known and unknown. Wherever we travel, what was seen or unseen stays with us, leaving its mark behind our eyelids and haunting our mind. Website: www.TheAtticTheory.com Blog: ThirstyCanvas.wordpress.com TheAtticTheory joined Society6 on March 30, 2014
More
My recent works of art are modern, bold nature and abstract paintings which evoke memories of places known and unknown. Wherever we travel, what was seen or unseen stays with us, leaving its mark behind our eyelids and haunting our mind.
Website: www.TheAtticTheory.com Blog: ThirstyCanvas.wordpress.com
TheAtticTheory joined Society6 on March 30, 2014.
TheAtticTheory's Store
38 results
Filter