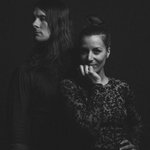 THE BERGAMOT
My husband Nathaniel and I began creating music together several years ago. Once we started collaborating we realized it was our true north to create. Alongside, our music we love capturing moments and designing cool shit from the road. We call Brooklyn, New York home. The culture there provides us with much inspiration. THE BERGAMOT joined Society6 on September 11, 2016
More
My husband Nathaniel and I began creating music together several years ago. Once we started collaborating we realized it was our true north to create. Alongside, our music we love capturing moments and designing cool shit from the road.
We call Brooklyn, New York home. The culture there provides us with much inspiration.
THE BERGAMOT joined Society6 on September 11, 2016.