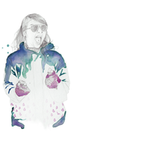 Lisa Hawthorne
thebigfatpeacock AKA Lisa Hawthorne is an Irish textile artist, designer and illustrator based in London. She has an unhealthy love of Prince, a worse one for lemon cake and feels a bit funny writing about herself in the third person.
Read more
Lisa Hawthorne's Store
Filter
You are currently on society6.com.