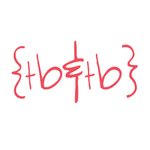 the bug & the bird
Named after my favorite pups in the world, the bug & the bird is my way of giving our everyday life some functional art. I believe in usable beauty and making the most of everything, and through the bug & the bird, I have found a way to convey my positive, cheerful and colorful attitude to the community. I have always considered myself to be like a flower - I thrive in the sun, but know that the rain is necessary for my growth. This connection to florals is what has driven the debut collection BLOOM. While still in the early stages, the bug & the bird is inspired by nature and shares a simple, contemporary energy portraying my design personality to a tee - bright, somewhat abstract, vibrant and colorful. In the coming future of the bug & the bird, I hope to expand on these elements while exploring new and exciting ones as well. We can only grow from here. Thanks so much for visiting the bug & the bird on society6. I hope you have found some joy from the creations shared here, and that you spread that joy with those around you. the bug & the bird joined Society6 on July 1, 2014
More
Named after my favorite pups in the world, the bug & the bird is my way of giving our everyday life some functional art. I believe in usable beauty and making the most of everything, and through the bug & the bird, I have found a way to convey my positive, cheerful and colorful attitude to the community. I have always considered myself to be like a flower - I thrive in the sun, but know that the rain is necessary for my growth. This connection to florals is what has driven the debut collection BLOOM.
While still in the early stages, the bug & the bird is inspired by nature and shares a simple, contemporary energy portraying my design personality to a tee - bright, somewhat abstract, vibrant and colorful. In the coming future of the bug & the bird, I hope to expand on these elements while exploring new and exciting ones as well. We can only grow from here.
Thanks so much for visiting the bug & the bird on society6. I hope you have found some joy from the creations shared here, and that you spread that joy with those around you.
the bug & the bird joined Society6 on July 1, 2014.