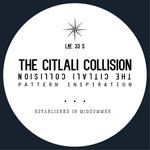 The Citlali Collision
The Citlali Collision is a creative design studio that's driven for passion of patterns, graphic designs and photography. We explore the fantastic world of visual arts for inspiration and then implement our creations in different surfaces to embellish the product. Our work is a real labour of love! Studio + Explore + Implementation The Citlali Collision joined Society6 on March 24, 2014
More
The Citlali Collision is a creative design studio that's driven for passion of patterns, graphic designs and photography.
We explore the fantastic world of visual arts for inspiration and then implement our creations in different surfaces to embellish the product. Our work is a real labour of love!
Studio + Explore + Implementation
The Citlali Collision joined Society6 on March 24, 2014.
The Citlali Collision's Store
43 results
Filter