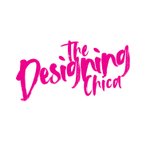 The Designing Chica
HOLA! My name is Susana Sanchez-Young, la Chica in Jefe! And it's a pleasure to meet you.
As an artist, I'm inspired by my culture and current events, and I have made a series of graphic illustrations that you can buy as prints and cards, posters, coffee mugs, and other cool stuff here on Society 6.
My amigas call me the Latina Hallmark! I like to say that I create feelings on paper. Check out my other website: thedesigningchica.com
I'm also a dancer, Adobe PhotoShop master, a mother and a social networker. I love all things Frida, Hello Kitty, and I am married to my best friend. ¡GRACIAS!
Read more