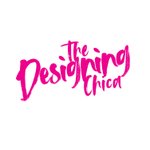 The Designing Chica
HOLA! My name is Susana Sanchez-Young, la Chica in Jefe! And it's a pleasure to meet you.
I'm a visual journalist with over 21 years experience in newspaper design and graphic/photo illustration. My design work has covered everything from presidential inaugurations to Spanx for men to nudist camps in South Florida… and so much more. My designs and illustrations have been recognized by the Society of News Design and the Virginia, Florida and California Press Associations.
As an artist, I'm inspired by my culture and current events, and I have made a series of graphic illustrations that you can buy as prints and cards, posters, coffee mugs, and other cool stuff here on Society 6.
My amigas call me the Latina Hallmark! I like to say that I create feelings on paper.
I'm also a dancer, Adobe PhotoShop master, a mother and a social networker. I love all things Madonna, Jennifer Lopez, Frida Kahlo, Hello Kitty and I am married to my best friend.
Read more
Prints by The Designing Chica
Filter