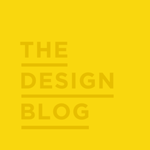 The Design Blog
This is not just another design blog with random inspirational posts. The Design Blog cares about young designers from all over the world and this blog is the place where their work can be seen and recognized. This blog is all about great ideas, design, and creativity, and everyone's invited to be a part of it. http://thedsgnblog.tumblr.com The Design Blog joined Society6 on August 21, 2012
More
This is not just another design blog with random inspirational posts. The Design Blog cares about young designers from all over the world and this blog is the place where their work can be seen and recognized. This blog is all about great ideas, design, and creativity, and everyone's invited to be a part of it.
http://thedsgnblog.tumblr.com
The Design Blog joined Society6 on August 21, 2012.
The Design Blog's Store
25 results
Filter