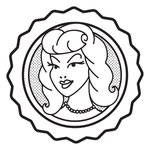 Haute Wanda
Haute Wanda is a shop that lives in the valley between classy and smart*ssy. We value kindness, honesty, and humor. We aim to offer the world a moment of reprieve, an opportunity to connect, and a way to find joy in the everyday.
Read more
Office-stationery by Haute Wanda
83 results
Filter
Visa, Mastercard, PayPal, American Express, Discover
You are currently on society6.com.